March 4, 2020 | Pacific Palisades, CA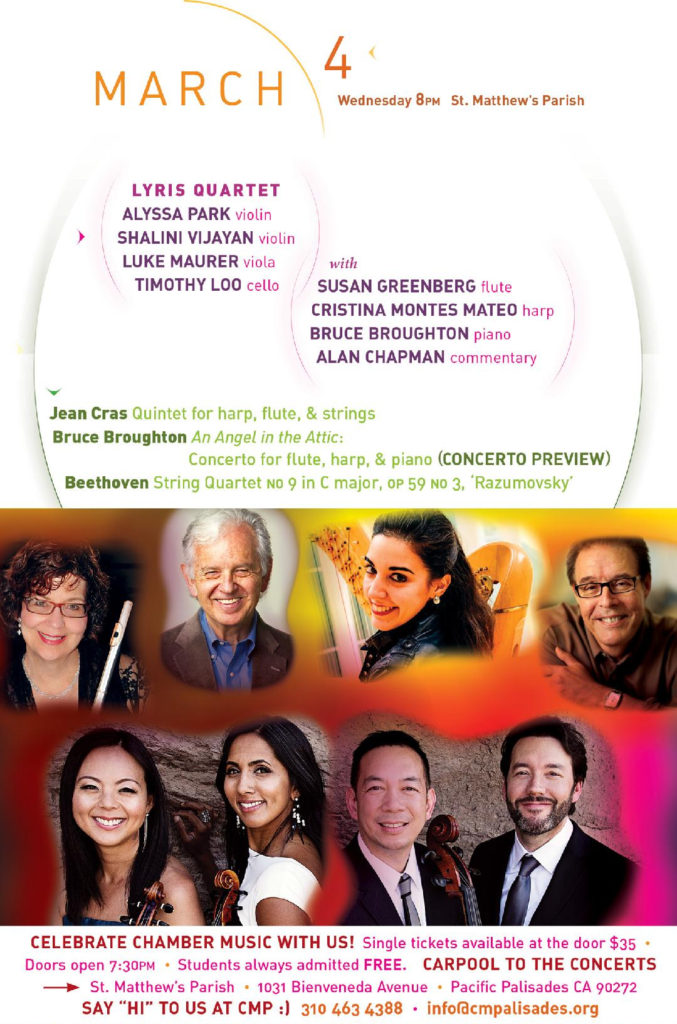 On March 4th, Mr. Broughton will be previewing An Angel in the Attic, his concerto for harp, flute and piano, at St. Matthew's Parish as part of Chamber Music Palisades.  Broughton will be performing the piano part, a reduction of the orchestra part. The full work will be premiered on April 4th by the Santa Monica Symphony.
When asked about the title of the piece, An Angel in the Attic, Mr. Broughton explained that it came from a comment he'd made to his daughter regarding the new house he and his wife, concertmaster Belinda Broughton, had just moved into:  "It's such a great and comfortable house," he said, "it's as though we have an angel in the attic."
The concerto, a virtuoso piece for the flute and harp, promises to be colorful and exciting both for the audience and the orchestra.