OCTOBER 9, 2016 | CAL STATE FULLERTON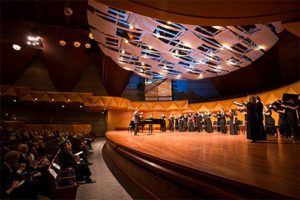 "Something old, something new, something borrowed, something blue" opens the season for the Cal State Fullerton Bands on Sunday, October 9 from 4–6 PM. The "something new" venue will include a performance of Bruce Broughton's "Turbulence" for solo tuba and winds, with the Wind Symphony accompanying CSUF tuba professor David Holben in this premiere of a newly revised version of the piece.
More information can be found on the CSUF's event page, and tickets may be purchased directly from the Cal State Fullerton website.
The concert will be held at Meng Concert Hall, Cal State Fullerton, 800 N. State College Blvd., Fullerton, California 92831.