Solo Piano Works Featuring the Music of Bruce Broughton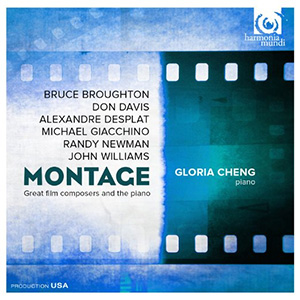 "The music is precious, coming straight from the composers' innermost souls…with no movie director looking over their shoulders! And solo piano music shows just about everything about a composer—literally no bells or whistles. I am so moved and privileged to have this music from their private selves, and I am eager to share it with the world," is how solo pianist Gloria Cheng describes the motivation behind Montage, a recording and documentary film featuring works composed for her by six of the most sought-after film-music composers, among them Bruce Broughton's "Five Pieces for Piano." For Cheng, it's revealing the composer's truest voice through the medium of solo piano that has inspired this unique compilation.
The Montage CD is available for purchase on Amazon. The sheet music for Five Pieces for Piano is published and available for purchase by Brubel Music.
View the teaser featuring Bruce Broughton and Gloria Cheng.
Read the review by Maggie Malloy for Second Inversion