A Timely Release from Intrada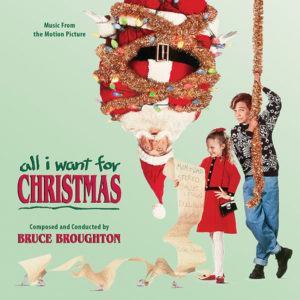 Bruce Broughton's 1991 score for Paramount's "All I want for Christmas" is now available for purchase—just in time for the holiday festivities—from Intrada. The CD presents the original score, in its entirety and mastered from the complete digital, two-track session elements. Also included is Broughton's source music, along with an instrumental arrangement of a David Foster song written for the movie. Playful, tender, heart-warming themes light up this seasonal family favorite featuring a full orchestra, conducted by Bruce Broughton, and replete with sleigh bells, glockenspiel, celesta, triangle, upper woodwinds and vibraphone.
This is a limited-release Intrada Special Collection CD. For more information or to purchase, please visit the Intrada website.