An Action-packed Broughton Score from 1994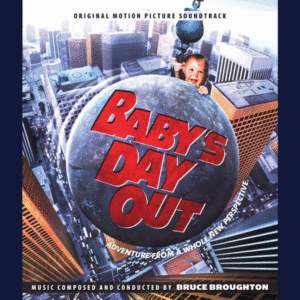 Just released by Intrada, "Baby's Day Out" is among Bruce Broughton's favorites for its sumptuous waltzes, classical themes, and melodies that personify the characters and underscore the action. Zany, sentimental, elegant and action-packed, the CD features the entire 80-minute score mastered from the original session mixes at 20th Century Fox Studios with 100+ musicians under Broughton's direction.
This is a limited-release Intrada Special Collection CD. For more information or to purchase, please visit the Intrada website.