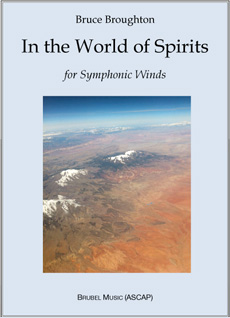 In the World of Spirits, commissioned by the Emory University Wind Ensemble in 2011 by Bruce Broughton, has been published and is now available for sale and performance by Brubel Music.
The nine-minute work is a depiction of the energy in the world of the spirit: the world of motion, action, feeling, terror and excitement; the engine that drives the physical world and in which all things move and live.
Inquiries regarding a perusal score or purchase of score and parts can be made by writing to brubelmusic@brucebroughton.com.